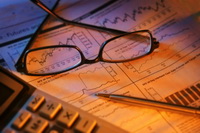 The capital market has had a significant progress in the last few years, as investors have registered efficiencies net superior compared to the interests offered by the banks or any other investment vehicle, fact that have massively reoriented funds from the banking market to the stock market.
In order to meet the shown interest in investment services and activities, our company had included in its' activity object all financial services and activities foreseen in R.N.S.C. Regulation no. 36/2006 on investement services as amended.
Reports on investment services and activities and related services, if necessary, set to be made by the Company will comply with legislative requirements in place, nature, frequency and period as the related reports provided by the National Securities Commission Regulation no.32/2006 on investement services and any modifications or additions.
Financial instruments, as well as investment strategies are client oriented, according to the client's typology and investment profile.