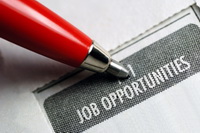 Over the time we have organized a young, dynamic and passionate team. Our work together is constantly sustained within the team, trying to successfully meet the constant changes and challenges in the field.
We value personal and professional growth of our colleagues, as they become the main asset of our company, added value for Vienna Investment Trust. We encourage professional improvement, innovative ideas and we promote responsibility assumption.
Join our team and you shall benefit a real opportunity of career development. We are permanently looking for talented and motivated young people wishing to join our tam.
Contact us by e-mail at office@viennainvestment.ro or by fax at 021-207.48.98, specifying the department you are interested in.